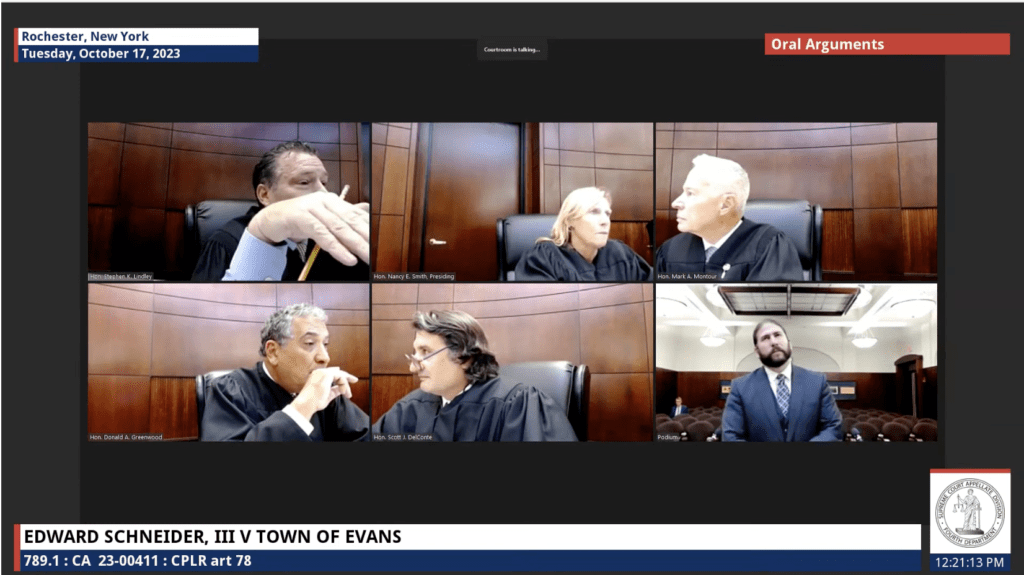 We are fortunate at the New York Coalition For Open Government to have members who are attorneys that are dedicated to the cause of open government.
Attorney Cory Morris, while based in Long Island handles Freedom of Information lawsuits across the state. Recently Cory traveled to Rochester to argue a case before the Appellate Division.
You can see a video of his oral argument below. Scroll to the 3:11:50 mark. It was a long ways to travel for just a few minutes and to be treated pretty poorly by the presiding Judge. We appreciate having attorneys like Cory who are willing to fight for the public's right to know.
Paul is the founder of the NY Coalition For Open Government and has truly loved seeing it become what it is today and is excited about its future growth.
As an attorney for 32 years, he is a partner in the law firm of Berzer & Wolf. Prior to his private law practice, Paul served in several government positions with the Buffalo Common Council, Buffalo Housing Authority, and Erie County.
When he is not practicing law and doing open government stuff, Paul enjoys spending time with his spouse, Cheryl, and his three children, Michael, Joseph, and Julia. Paul resides in Amherst, NY, a suburb of Buffalo.